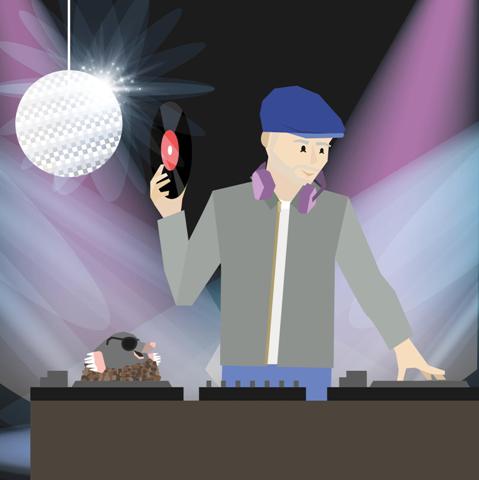 A music enthusiast
I'm Simon, sometimes known as DJ Mole. I'm a music enthusiast having trained in violin and guitar, going on to perform with a variety of different groups and bands. As well as performing I have always listened avidly to a range of genres and it was the joy I got from being immersed in music that encouraged me to experiment with djing many years ago. I wanted to be able to provide this crucial backdrop to parties and events, and witness other people feeling that same sense of excitement.
For me it is so important that clients get to hear the tracks they love which is why I always suggest that they send requests before the party which can then be integrated and mixed with tried and tested floorfillers to create an exciting musical journey through the night and keep the dance floor busy.
My primary objective is always to make sure that the party goes with a swing, that you and your guests have a thoroughly good time. It gives me a wonderful feeling if someone comes up at the end of the evening and tells me that they've really enjoyed themselves. Talking to them and chatting about particular tracks and artists they love is always fun, and as people's tastes are so diverse it is also a great way of learning about some of the more obscure genres and artists.
A well as djing for adults I also really enjoy entertaining at children's parties, interracting and getting them involved with games and competitions while they listen and dance energetically to their favourite songs.  Coming from a Primary School teaching background has no doubt contributed towards this.
So if you're planning to have a party it would be great to chat to you and help you put on something that will still be talked about long after the event.
Best wishes
Simon